About Us
Ginita Wall, CPA, CFP®, CDFA®
Financial Professional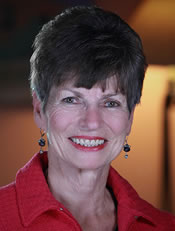 Divorce Financial Professionals
Ginita Wall, CPA, CFP®, CDFA®
(858) 792-0524
gwall@planforwealth.com
Co-founder of WIFE.org and originator of the acclaimed Second Saturday program ("What Women Need to Know About Divorce"), Ginita Wall is a financial expert and columnist for Turbotax, Divorce Magazine, Divorce360.com, and has written for iVillage.com, CNBC.com, Cox Interactive Media, the General Electric Center for Financial Learning and Divorce Magazine.
Find out more about Ginita at her website, PlanForWealth.com
Only highly qualified professionals are chosen to speak at Second Saturday.
To find out which attorney or therapist is speaking in the month you plan to attend, contact us.
---